My monthly special email and newsletter is sent out to those that give of their email. Monthly specials can be bought that month and can be used anytime. Let me know anytime if you would like to be added!--Jennifer Schade LMT
You can click on the (Book Now) button to book this treatment now!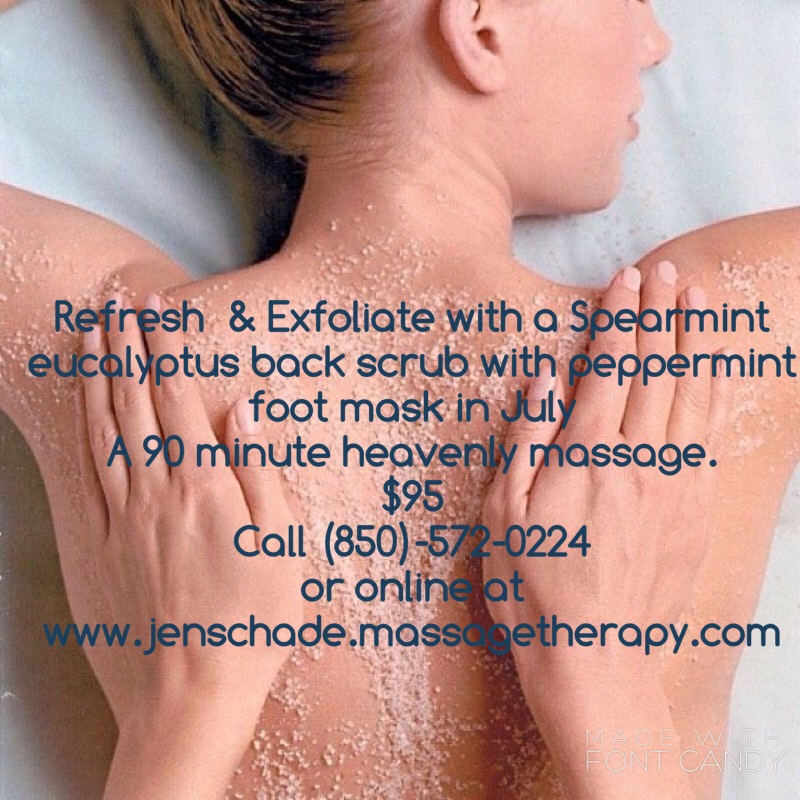 © Copyright 2017 . All rights reserved.